Vietnam's Information and Communications Technology (ICT) sector has an average yearly growth of 9.8% for the last five years with annual revenue of $110 billion in 2019, a 14% contribution to the country's GDP. Thanks to its growing IT infrastructure, improving logistics and regulatory environment, and business-friendly economic reforms – it is now emerging as an outsourcing destination in the Asia-Pacific region. Therefore, outsourcing to Vietnam has become a strategic option for businesses wanting to cut cost on fixed headcount.
In this article, we are going to audit the state of outsourcing in Vietnam, as well as publishing a list of 10 best software development companies in Vietnam so that you have a full view of why and how you can hire software development services in this competitive market.
1. Why Outsource To Software Development Companies?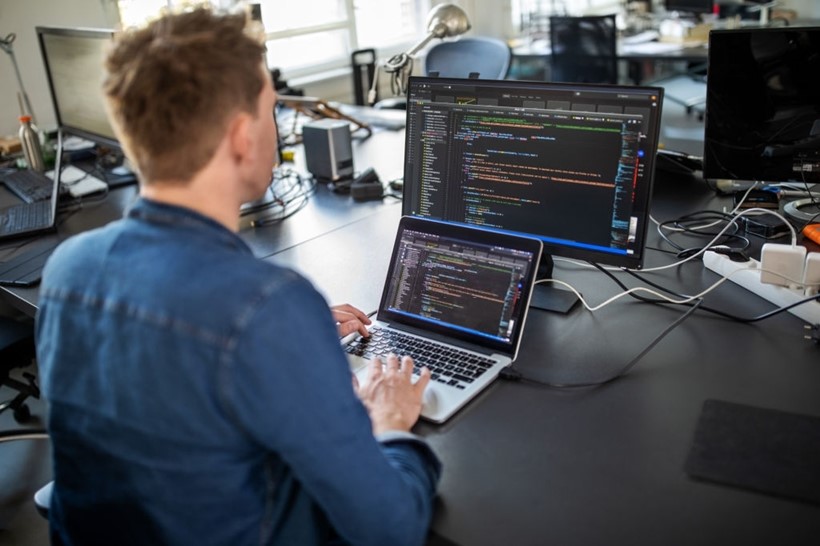 During this pandemic, businesses across the world are cutting down on local staff. Some are deferring their planned IT projects until a more stable time, and some are canceling projects indefinitely. The savior for all such companies is IT outsourcing.
Outsourcing is a business practice in which certain company functions are assigned to outside service providers rather than performed in house. In other words, a company seeks external help or support to perform some of its business activities so it can stay focused on core business goals while saving time and money. In today's tough scenario, businesses can survive through software outsourcing services – and some businesses might even be able to come out of this pandemic doing well.
The outsourcing industry has been an integral partner in companies' crisis responses across sectors. Offshore software development to another country such as Vietnam is a smart decision that companies should consider to maximize their productivity in a cost-effective manner. This proven approach has led to many successful projects, as it allows a business to focus on its core competencies. It should be used as a strategy that can really boost a business.
Looking For a Trusted Tech Partner?
We'll help you decide on next steps, explain how the development process is organized, and provide you with a free project estimate.
2. Vietnam – Ideal Destination For Offshoring
1. Pandemic Stabilization
Recognizing that its medical system would soon become overwhelmed by even mild spread of the virus, Vietnam chose prevention early and on a massive scale. The country reported one of the least cases in Southeast Asia with minimal deaths. We are also featured in various reputable newspapers for our relentless efforts and successful pandemic countermeasures. This has given businesses based in Vietnam a head start over global competitors at this time.
(Video) Finding The Best Software Development in Vietnam
Update 16/5/2022:
Over 80% of Vietnam's population has been fully vaccinated.

Vietnam has dropped the

Covid-19 test requirement

for foreign arrivals from May 15

The recovery rate is 87.5%, while the Fatality rate is only 0.4%
2. Cost-Effectiveness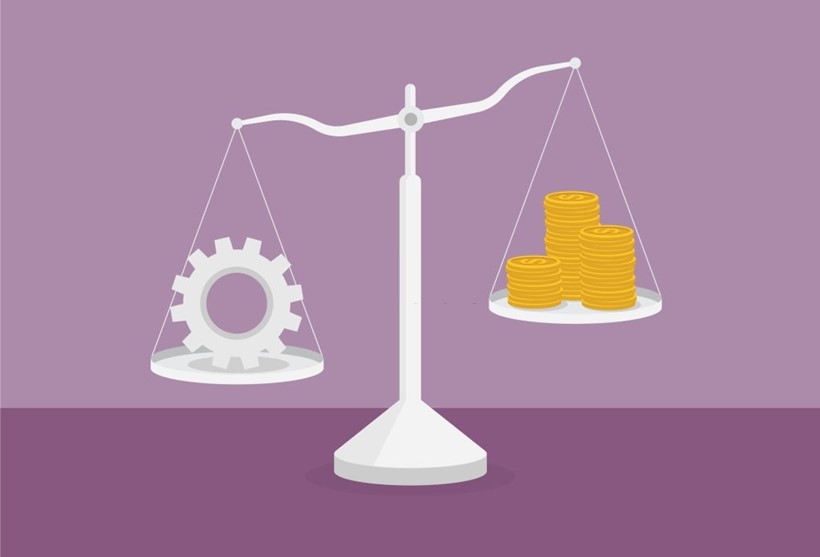 According to Innotech, outsourcing software development in Vietnam costs 50% less than the rivals from India and China. Anderson Vietnam also estimates that outsourcing per person in Vietnam is only$20,000 per person a year compared to $40,000 per person in India. These figures are convincing enough to place Vietnam as the top future contender for offshore development projects.
As Indian companies enter the maturing cycle, the cost differential between India and Vietnam will increase even further. The outsourcing costs in India are most likely to increase in the coming years.
3. Potential Workforce
Human capital in Vietnam is witnessing positive trends. Some of the most notable highlights in Vietnam IT workforce in recent years are:
Top 7 countries in Asia with the highest EF EPI Average.

Top 5 countries in Asia with the fastest improvement in English skills.

Top 10 countries in the world with the most engineering graduates.

Top 10 countries of origin of international students in key study-abroad markets.

Top 10 countries in Asia Pacific with the highest Human Capital Index.

Top 10 in regional groups in global attraction and global knowledge skills.

Top 30 countries in the world and top 2 in SEA countries for basic academic skills.
Moreover, Vietnam has a population of over 90 million people and over 60% of the population is under 30 years of age. With that being one of the countries with ayoung population, the Vietnamese – or Vietnamese workforce specifically – are perceived to be fast learners, dynamic, innovative, tech-savvy and flexible to changes.
4. Knowledge & Skills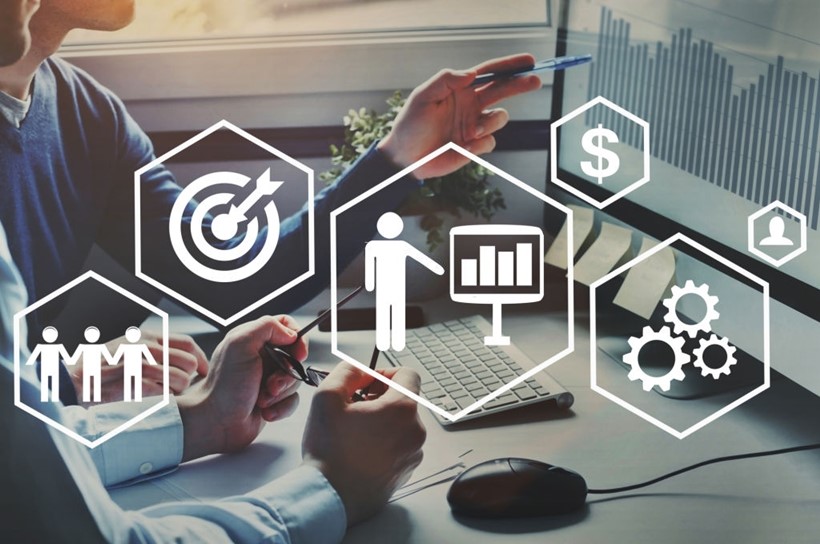 As the surge of technology is making a significant impact on every generation, more and more STEM majors, schools and academies are opened to encourage the young to invest their talents in technology and relevant sectors and hone their skills. The rapid development in both quantity and quality of IT education in Vietnam provides an extensive supply of software developers for Vietnam outsourcing companies in the years to come.
On the other hand, Vietnam students are often appraised for their fast absorption of knowledge, most of them have good to excellent academic background as certified by standardized exams, endorsements from global recruiters, honours and awards.
5. Vietnam's Developers Ranking
Skillvalue 29th

worldwide in developer skills charts of skillvalue's report 2018

Topcoder Top 6

worldwide in developer skills charts of topcoder report 2016

Hackerrank 23rd

worldwide in developer skills charts of hackerrank's report 2016

AI Development

The first two scientific researches at neurips – top 1 conference in the world about artificial intelligence in canada from artificial intelligence research lab vinai research
Workers in Vietnam have extensive English language training. Because the majority of the software engineers you'll be hiring are college graduates, they'll have attended English classes throughout the years and will most likely be fluent in English already.
With that said, it is considerably easier to outsource to other countries when you have solid English communication abilities. If you want to work in software engineering or business process outsourcing, you should have excellent communication skills.
(Video) Top Software Development Company in Viet Nam
Learn More On: Why Vietnam a Top IT Outsourcing Destination!!
3. Top 10 Software Development Companies In Vietnam
A glance back at 2021 from Savvycom Team
Many organizations would be unable to increase their efficiency and achieve the desired level of satisfaction without software development companies' assistance and technological expertise. With the ever-increasing technical demands, it's critical to choose the right company to guide you through the process and help you find the best solutions. Here are some of the top software development companies in Vietnam in 2021 that will find the most cost-effective ways to achieve their objectives:
1. Savvycom
Savvycom is one of the leading Information Technology companies in Vietnam, specializing in providing digital transformation consulting services and software solutions in finance, healthcare, and retail for domestic and international businesses. Headquartered in Hanoi and with three representative offices located in Ho Chi Minh City, USA, and Australia, the company's mission is to leverage engineering resources in Vietnam and empower businesses worldwide by utilizing the power of technology, becoming a leading IT company in the ASEAN region and beyond.
The company's successes are reflected in its 100+ endorsements from clients, including Fortune 500 companies, in its receipt of more than 20 international honors and awards, and in its strategic partnerships with technology brands such as Apple, AWS, and Microsoft.
Learn More About Savvycom On:

Savvycom Website

The Manifest:

Dribbble
Behance
2. KMS Technology
KMS Technology is a U.S.-based engineering and services firm with development centers in Vietnam, founded in 2009. International clients rely on KMS Technology because of the high quality of its products and the expertise of its Vietnamese engineers.
KMS is dedicated to making a long-term social impact by partnering with non-profit organizations that provide fair and better employment opportunities for disadvantaged students. In Vietnam, the company collaborates with universities regularly, participates in IT training activities and specialized events, and sponsors scholarship programs.
Learn More About KMS Technology On:
3. Rikkeisoft
Rikkeisoft provides software services and solutions for clients worldwide, ranging from Web/Cloud Systems, Mobile Applications, Games, and Blockchain to AI, IoT, Business Processing, and Embedded Systems. Eight years after being founded in 2012, they have successfully established three branches around Vietnam and three affiliated companies. They take pride in our mission of building better lives through advanced technology for people. Their vision is to have 10,000 employees by 2025 and become one of the top Vietnamese software development companies in Southeast Asia.
Learn More About Rikkeisoft On:
(Video) TOP 6 IT OUTSOURCING COMPANIES IN VIETNAM
4. Positive Thinking Vietnam
Positive Thinking Company is a global independent tech consultancy group with a team of more than 3,500 talented tech specialists on the ground in over 35 cities across Europe, the USA, Asia, Australia, and Africa, they serve clients of all sizes. They believe collaboration betters our world. Their unique open ecosystem model allows us to deliver end-to-end tech solutions. Their services draw on a wide array of expertise, including apps & platforms, security, cloud, data & analytics, hyper-automation, and digital workplace.
Learn More Positive Thinking Vietnam On:
5. CMC Global
CMC Global is a subsidiary of CMC Corporation with the goal of bringing Vietnamese ICT products, solutions, and services to the international market. We are proud to be the leading company in Vietnam in providing a wide variety of comprehensive IT Solutions & Services, ranging from traditional services to Digital Transformation, as well as Consultancy, to organizations worldwide, having been established in March 2017 as a strategic move by the Corporation to enter the global stage.
Learn More About CMC Global On:
6. Tpp Technology
In Viet Nam, TP&P is one of the leading, highly diversified, and pioneering IT service providers and investment management firms. TP&P applies its extensive experience and specialized knowledge to various technology startup investment and service provision strategies, including software development, development and cloud management, and business consulting.
Learn More About Tpp Technology On:
7. Smart OSC
SmartOSC is a full-service e-commerce agency that was founded in 2006. Lotte, Courts, PayPal, Boozt, SpaceX, Smartbox, eWAY, Priceline Pharmacy, Club 21, Delta Apparel are among the company's more than 500 global clients. SmartOSC has a global presence with 500+ employees and offices in Vietnam, Australia, Singapore, the United States, and the United Kingdom as of January 2017.
SmartOSC provides consulting, UI/UX design, development, and managed services, among other things. The technical and business expertise of the company is based on a few platforms: Magento, Sitecore, Adobe, Hybris, and Kentico.
Learn More About Smart OSC On:
8. NashTech Vietnam
NashTech strives to create a nurturing environment that facilitates the growth of our employees, professionally and personally. They put effort, determination and ambition into creating a second home for their employees, where everyone is encouraged to be their most authentic self.
(Video) Vietnam's Incoming 4th Industrialization - IT sector
Learn More About NashTech Vietnam On:
9. Orient Software
Orient Software began operations in 2005. Orient is currently one of the leading software development companies in Vietnam. Orient's strong team of 315 skilled and experienced IT experts collaborate to provide software development solutions to clients with small to corporate-sized businesses worldwide after more than 15 years of providing professional IT solutions.
Learn More About Orient Software On:
10. Saigon Technology
Saigon Technology Solutions is Vietnam software development outsourcing company focused on delivering cost-effective solutions to its clients. Its customers are located in the US, the UK, Australia, Germany, and the Netherlands. Their services include custom application development, web application development, and mobile application development. It is listed among the top software development companies around the world. Additionally, Saigon Technology Team also provides .NET Core, Java, PHP, ReactJS, Angular, Azure, AWS, microservices, and machine learning. Some of its impressive clientele include Kaercher, Abbott, Panasonic, Topicus, and DMI Inc.
Learn More About Saigon Technology On:
Savvycom – Your Trusted Tech Partner
From Tech Consulting, End-to-End Product Development to IT Outsourcing Services! Since 2009, Savvycom has been harnessing the power of Digital Technologies that support business' growth across the variety of industries. We can help you to build high-quality software solutions and products as well as deliver a wide range of related professional services.
Savvycom is right where you need. Contact us now for further consultation:
(Video) Software Outsourcing Company | HOW TO build a TECH Team in Vietnam Offshore Development Center
Phone: +84 24 3202 9222
Hotline: +84 352 287 866 (VN)
Email:

[emailprotected]
FAQs
How many software engineers are there in Vietnam? ›
Vietnam has an enormous labor supply, with roughly 430,000 software developers and approximately 1,030,000 individuals working in the ICT industry. In comparison to other Southeast Asian nations, Vietnam has the biggest team of software developers.
Which is the No 1 software company in world 2022? ›
What are the top 3 industries in Vietnam? ›
Which is the biggest IT company in Asia? ›
Which country has highest software developer? ›
Who is the richest software developer? ›
Which software company is No 1 in the world? ›
Is Vietnam good for Software Engineer? ›
They always work hard and improve themselves to reach expert levels of software development. For these reasons, Vietnam is the best country to seek talented IT developers for your offshore or remote software development team.
What skills are in demand in Vietnam? ›
87% of HR professionals selected "active learning" as the most needed skill for employees, followed by "ICT literacy" (77%), as well as "monitoring self and others" (77%). Communication skills such as verbal communication, writing and reading comprehension are no longer prioritized.
Which IT company is best for future? ›
TCS helps its worldwide clients to build a meaningful future through innovation, technology, and collective knowledge. Tata Consultancy Services is the largest multinational business group having over 500,000 of the world's best-trained consultants in 46 countries including India, the USA, the UK and many others.
Which country is strong in software? ›
China is home to many of the fastest growing IT companies and produces as many as 4.7 million tech graduates every year. In a hypothetical analysis of countries fit to participate in a "programming Olympics" by HackerRank, China ranked first.
What are the Big 4 companies in software? ›
What are the 2 main exports of Vietnam? ›
Electronics. Vietnam has emerged as an important electronics exporter, with electrical and electronic products overtaking coffee, textiles, and rice to become the country's top export item.
Will Vietnam become a developed country? ›
The 13th Party Congress Resolution says Vietnam aims to become a developed country with high income by 2045, when it will celebrate the 100th anniversary of the country's establishment. This means that Vietnam has 24 more years to reach that goal.
What is a major companies in Vietnam? ›
Which is the No 3 IT company in world? ›
Which country is best for IT jobs? ›
Which country has the cheapest software developers? ›
India is the country with the lowest outsourcing rates for software developers. PayScale gives us the following data: The average software developer salary in India is only $6,46 per hour.
The highest paying company for a Software Engineer in India is Google with an average salary of ₹7,593,068.
Is Elon Musk a programmer? ›
Well, yes, Musk is a self-taught programmer who started programming and coding at a very early age. Despite being so young, he learned the BASIC programming language from the workbook that he got with his computer.
Do software developers get rich? ›
Software engineering is one of the best paid fields to work in. It's definitely possible for Software Engineers to become millionaires. Let's go over the many ways this is possible.
Can I become millionaire by software developer? ›
Some of these developers have become so successful, in fact, that they managed to make their first million even before they hit the legal drinking age. Four exceptional young millionaire app developers stand out from the crowd (in no particular order):
Which country is software hub of the world? ›
Beijing. Beijing, China's capital, has a plethora of innovation resources, including 90 universities, 1,000 scientific research institutes, and the Zhongguancun Hub, which houses 9,000 tech companies such as AI champion Baidu and social media behemoth Sina Corp.
Which software is mostly used in the world? ›
The most common examples of applications used by millions daily are listed below. A suite of Microsoft products such as MS Office, PowerPoint, MS Word, Excel, and Outlook. Internet browsers like Google Chrome, Safari, Firefox, etc. Graphics and design software such as Adobe Photoshop, CorelDraw, and AutoCAD.
What is the most famous software? ›
#1 Microsoft Corp.

Microsoft provides the Windows computer operating systems software, Office applications suite, and the Azure cloud computing service. The largest software company in the world also develops server applications, as well as tablets and video game consoles.
How much do software developers make in Vietnam? ›
The median annual salary for a remote Software Engineer is $75,495 in Vietnam.
What is the best company in Vietnam? ›
How much do programmers make in Vietnam? ›
Vietnam systematically suppresses basic civil and political rights. The government, under the one-party rule of the Communist Party of Vietnam (CPV), severely restricts freedom of expression, association, peaceful assembly, movement, and religion.
Which industry is growing in Vietnam? ›
Considered as a key economic sector, tourism industry in Vietnam is believed to grow even more in the future, thereby opening up opportunities for not only accommodation, food and entertainment industries but also many others such as transportation, handicrafts and retail.
Is Vietnam worth living in? ›
Vietnam is one of the best places in Asia for expats to live abroad, and there are plenty of reasons as to why. For pennies on the dollar, you get a year-round tropical climate and access to modern comforts and conveniences. Here are the best cities in Vietnam for expats to live.
What is a high salary in Vietnam? ›
Which city pays the highest salaries in Vietnam? The median salary is highest in Ho Chi Minh City at ~10 million VND/month (~$440 USD/month).
How much is basic salary in Vietnam? ›
What jobs can foreigners do in Vietnam? ›
Which IT jobs are most in demand 2022? ›
Which IT development is best in 2022? ›
Which IT job is the highest paid in future? ›
Which is the No 1 country in technology? ›
What are Big 6 companies? ›
Big Six Accounting Firm means any of Price Waterhouse & Co., Xxxxxx Xxxxxxxx & Co., Ernst & Young, KPMG Peat Marwick LLP, Deloitte & Touche and Coopers & Xxxxxxx or their respective successors.
Who is the No 1 IT company in India? ›
Tata Consultancy Services (TCS) is the best IT company in India. It is one of the largest employers of IT freshers in the country.
Is Accenture a Big 4? ›
In terms of prestige, how does the big strategy consulting firms rank against the Big 4 and Accenture? Generally, the below three, are considered the top 3. The big 4, as well as Accenture, are considered rock bottom.
How many IT companies are there in Vietnam? ›
There are 150 Companies in Vietnam. that cover 90 Services & Industries! Discover top IT Companies in Vietnam specialized in web development, software development, web design, UI/UX design, digital marketing, branding and more.
What is the top most IT company? ›
How many tech companies are there in Vietnam? ›
Vietnam is home to 3,800 startups, along with 200 venture capital and 100 startup incubators. The four unicorns in Vietnam are VNG, VNLife (VNPay), M_Service (Momo), and Sky Mavis. Out of the total investment value of US$1.35 billion in 2021, many deals are worth millions.
Does Apple have company in Vietnam? ›
Vietnam is already Apple's most important production hub outside of China, producing a wide range of flagship products for the American company, including iPad tablets and AirPods earphones.
Does Apple have a factory in Vietnam? ›
Apple has assembled its products in Vietnam and India for many years. Nevertheless, against the backdrop of China's COVID-19 restrictions, Apple's transition process has become more evident than ever.
Is Vietnam a tech hub? ›
[with] Vietnam growing into a major tech hub, especially within the start-up space in recent years."
What is Vietnam Silicon Valley? ›
Vietnam Silicon Valley is a leading accelerator that invests in world-class early stage startups.
Is Vietnam high tech? ›
Vietnam's policies are designed to position it as a regional hub for tech and semiconductor manufacturing. As U.S.-China decoupling continues, tech giants like Apple, Samsung, LG, and Foxconn, among others, have a strong presence in the country.
What is the best it skill? ›
What is the #1 company in the world? ›
This list comprises the world's largest companies by consolidated revenue, according to the Fortune Global 500 2022 rankings. American retail corporation Walmart has been the world's largest company by revenue since 2014.